Annual Christmas Food Appeal
Swords & District Lions Club are doing a fundraiser in lieu of the Annual Christmas Food Appeal for the needy in our area. Your support is very much appreciated.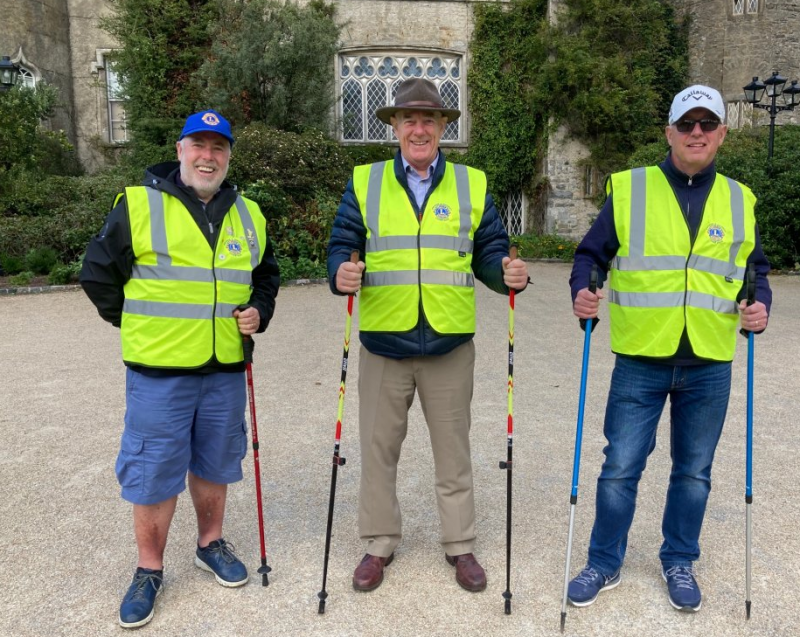 The Three Trek Challenge fundraiser by Mark O'Brien (Swords and District Lions Club President), Michael Clince and Sean Sandford is gaining momentum. It is a new fundraising venture for the club and is intended to replace a range of more traditional fundraisers which cannot be organised currently due to Covid 19 restrictions as it will not be possible to do a physical Food Collection at local supermarkets.
Swords and District Lions Club has been associated with the annual Food Appeal in the local Supermarkets for many years.
More than any other year to date, many people are struggling to make ends meet and are in great need of assistance. We depend heavily on the local community to support this great Project. We propose a distribution of food vouchers this time, to the needy in the Swords and District community.
To finance the Project we have taken on this Three Trek Challenge to include sponsored walks in Howth Head (Tuesday, 20th October 2020), Newbridge House and Malahide Castle (Friday, 23rd October 2020), commencing at 11am on both days and covering a total of 21Km (Social Distancing will be observed aligned to Covid-19 restrictions that are in place at the time of each walk).
Thank you again for taking the time to visit our fundraising page on iDonate.ie. We are asking for your kind support and generosity in contributing towards this very worthy and necessary Cause. Simply click the Donate button above to donate, all donations are processed securely. You can also share our page using Share options below. This is a great way to show your support. Many Thanks for your support